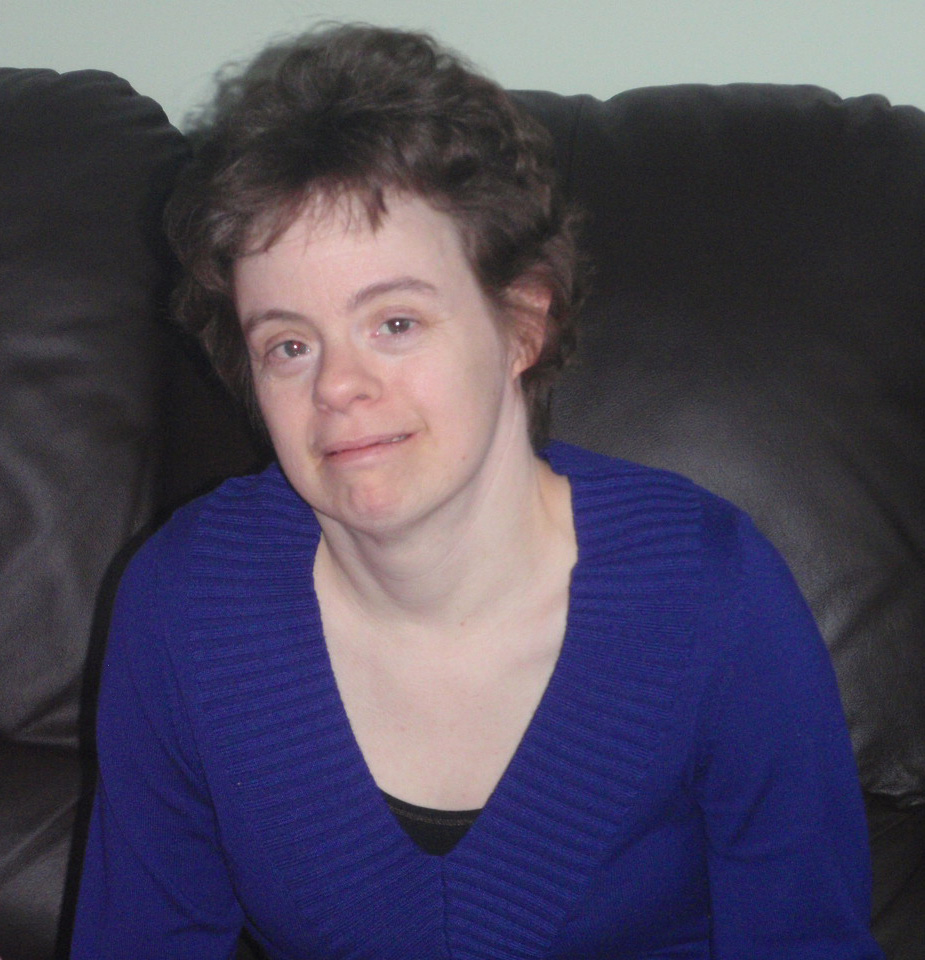 Nancy came to PCL in September 2005, also known as "way back when." During the summer of 2010, she moved her things into the newest PCL home, Casey. Nancy comes from a big family of 4 sisters and 2 brothers, so getting used to 4 friends to share a house with, although shy at first, became second nature once things settled down. Nancy visits her dad every Sunday to Monday and sometimes helps dog sit for a family member. With her family, there are lots of trips and parties, which is another similarity to her life with her Casey family. Most summers, there is a trip to the Elvis Fest in Collingwood that Nancy has described as "awesome."
Nancy has recently started a new day program at Trinity, where she enjoys many new activities with new friends. Nancy has been volunteering at the YMCA for "many years." She helps out with the laundry and socializes with the patrons. Sports for Special Athletes is just around the corner and Nancy is going to try her hand in lawn bowling. She will also continue with her specialty, mini golf.
Nancy enjoys singing and dancing, especially to the Black Eye Peas' "I gotta feeling." She loves all pets and feels she is a role model for the people around her. She likes to help those who feel sad and encourage those who are trying their best. Nancy is looking forward to the summer, getting "out there" and joining in on more "family" events.