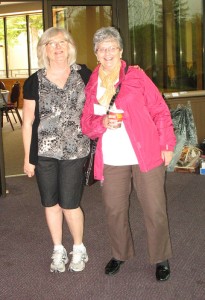 The Parents and Members Group of Parents For Community Living has been meeting since the beginning (1986) and continues to meet, October to June, 7 pm, at St. Francis Catholic Church, Blueridge Ave., in Kitchener.
The group is made up of parents, advocates, and siblings of developmentally challenged individuals who have a family member either living in one of the PCL Family Homes, receiving Respite at the Adult or Children Respite homes or are on the Developmental Services Access Centre (DSAC) wait list.
Many members have been involved since the beginning, and find this committee to be a valuable avenue for families to receive important information from the Ministry of Community & Social Services (MCSS), Developmental Services Resource Centre – Waterloo Region(DSRC), Developmental Services Ontario (DSO) and other Government Agencies that help members deal with the challenge of taking care of their family member. New members are sincerely welcome.
Membership is open to all who are interested in the organization e.g. friends relatives etc. Members are very involved as Board Members, Committee members e.g., Fundraising, Governance and Board Process and Finance and Audit, and on other Ad-Hoc committees as needed.