A CAMPAIGN OF COMPASSION
Three different not-for-profit organizations created a vision together to address a significant community need.
Even a pandemic couldn't stop this IMPORTANT COMMUNITY project from happening!
Forty-eight affordable housing units (MennoHomes), a community hub and community kitchen for skill development and programming for people with exceptional abilities (Parents for Community Living) and a worship space for St. Paul's Evangelical Lutheran Church, Bridgeport.
The building is located at 544 Bridgeport Road East in Kitchener.
Construction is almost complete and we anticipate that people will be able to move into their new homes end of June/early July.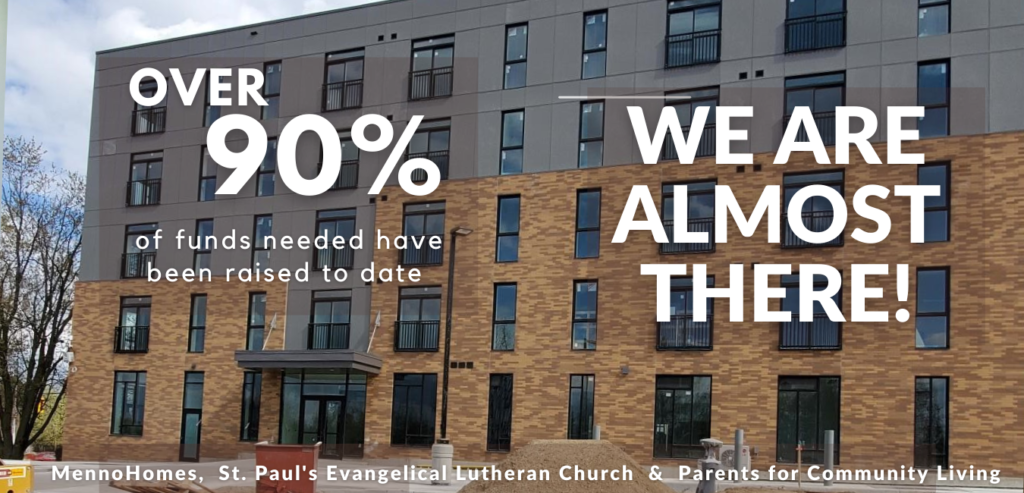 "We are a community in crisis, the demand for housing and support services outweighs what is currently available and far too many people are being left behind."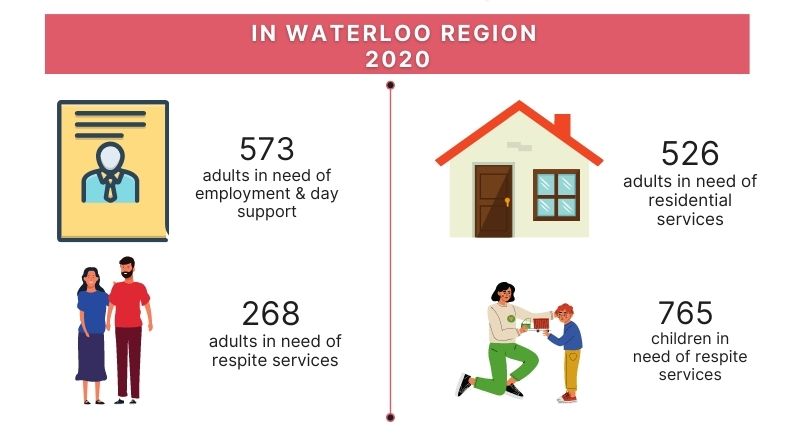 Ways to Donate
Online:  Use our online form
By Phone: Call 519-742-5849 Ext. 105
By Mail:  Send a Cheque payable to Parents for Community Living
Address:
102-30 Dupont Street East, Waterloo       N2J 2G9
Charitable tax receipts will be issued to individuals or organizations who make a donation of $20 or more.