Even a pandemic couldn't stop this IMPORTANT COMMUNITY project from happening!
Forty-eight affordable housing units (MennoHomes), a community hub and community kitchen for skill development and programming for people with exceptional abilities (Parents for Community Living) and a worship space for St. Paul's Evangelical Lutheran Church, Bridgeport.
The building is located at 544 Bridgeport Road East in Kitchener.
"We are a community in crisis, the demand for housing and support services outweighs what is currently available and far too many people are being left behind."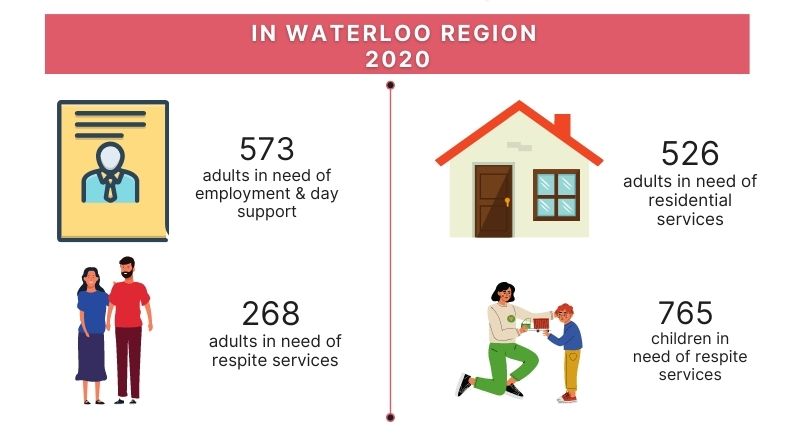 Ways to Donate
Online:  Use our online form
By Phone: Call 519-742-5849 Ext. 105
By Mail:  Send a Cheque payable to Parents for Community Living
Address:
102-30 Dupont Street East, Waterloo       N2J 2G9
Charitable tax receipts will be issued to individuals or organizations who make a donation of $20 or more.