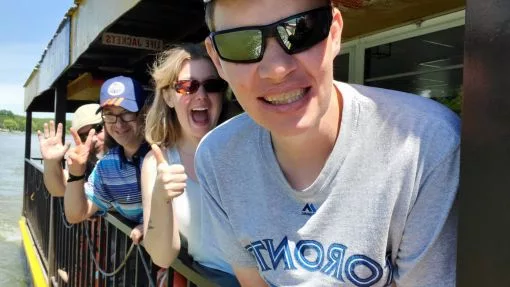 We are looking for enthusiastic people who are passionate about making a difference in the lives of people living with disabilities.
Parents for Community Living is committed to building a diverse workforce reflective of Canadian society. We promote employment equity and encourage women, Aboriginal persons, persons with a disability, and members of visible minority groups to apply.
We are hiring for the following position/s:
Direct Support Professional (Part-Time and Full-Time Opportunities)
WHAT WE CAN OFFER YOU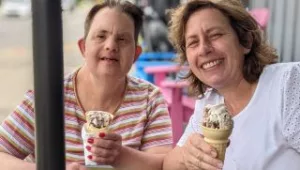 • Rewarding work at a growing organization
• Work-Life balance
• Competitive wages
• Ongoing training and development opportunities.
• A workplace that promotes and supports diversity, inclusion and positive mental health.
• The opportunity to take shifts to work around other commitments.
PCL MENTORS AND AMBASSADORS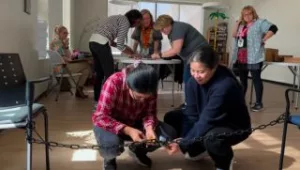 PCL Mentors are Direct Support Professionals who have volunteered to mentor and provide coaching for members of their team and to support new hires during the onboarding process.  PCL mentors will do a check in with all new hires within the first three months.  PCL Mentors are also the Core Competency Champions.
PCL Ambassadors are staff who work in PCL homes/programs and are committed to promoting a positive workplace that supports the mental/physical health and well-being of their teammates. Each home/program has a dedicated PCL Ambassador.
PCL Ambassadors play an important role in the deployment of PCL's health and wellness initiatives.  Ambassadors promote activities in their workplace, encourage participation and ensure that initiatives are brought up at team meetings.
HEALTH AND WELLNESS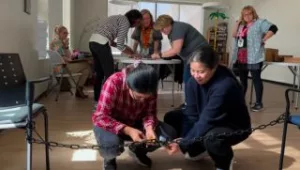 PCL has an active and on-going Workplace Wellness Committee committed to ensuring a positive and supportive working environment.  Annually the committee sets goals and plans activities around workplace mental and physical health and invites all employees and the people we support to participate.    See our wellness activities
"I love working for PCL because it has given me many opportunities to attend different workshops and training events to strengthen my skills and knowledge in this field.  PCL gives you the ability to be flexible around working different shifts and can be very accommodating around your own personal life.  The individuals that I have supported and continue to support always bring a smile to my face to see the amazing accomplishments they can excel at daily."