Board of Directors
Marion Thomson Howell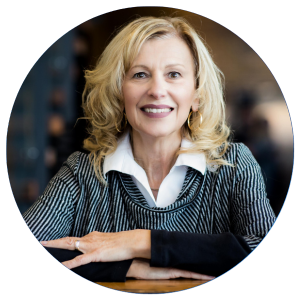 Marion Thomson Howell is an entrepreneur and active community contributor. After 33 years as President of ShaughnessyHowell Inc., an award-winning provider of learning and leadership development solutions, Marion now spends her semi-retirement years working with board directors in the not-for-profit sector, helping them to advance the mission of their organizations and put practices in place to ensure they are effective stewards of their organizations' resources.
She is the Past Chair of the Board of Trustees for St. Mary's Hospital and is a founding director for A Better Tent City Waterloo Region, an organization that provides safe shelter and support for those who are experiencing homelessness.
Prior to coming to St. Mary's, Marion served on the Board of St. Jerome's University and was elected as a trustee for the Waterloo Catholic District School Board in both the 2003 and 2006 elections.